Security issues are top-of-mind with retailers: theft and threats of violence in retail locations are making headlines, including Target's recent announcement that it would close nine stores in four cities. Due to its size (5.6 million square feet) and the variety of its environments (500 stores plus restaurants, theme parks and Minnesota's largest aquarium), the Mall of America has special security requirements that require a layered approach.
The newest layer has been equipping security personnel with body cams and upgrading panoramic, pan/tilt/zoom (PTZ) and dome cameras, all supplied by Axis Communications. The body cams, worn by uniformed and K-9 officers as well as plainclothes security people, were implemented in April and May 2023. While they don't provide a real-time livestream, the body cams are proving helpful in documenting activity for potential action.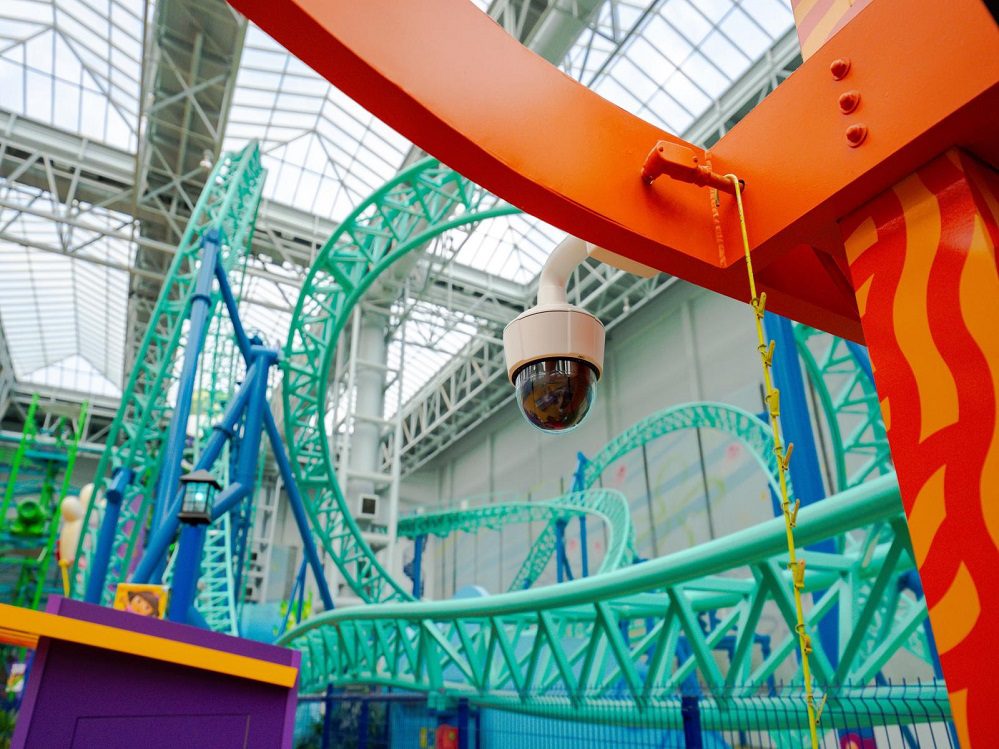 "Body cameras are becoming the industry standard in law enforcement, and we're seeing it bleed over to security," said Will Bernhjelm, VP of Security at Mall of America in an interview with Retail TouchPoints. He noted that "eye-in-the-sky" cameras lack an audio component and don't provide a lot of detail about actual interactions.
"It's been incredibly helpful to have that different perspective of what's actually going on on the ground," Bernhjelm noted. He cited a recent incident where a mother was angry because her child had gotten injured and there wasn't a first aid kit available. "She was screaming about this, [but the body cam indicated] that the officer showed up, acknowledged the mom and provided medical care to the son, remaining 100% professional," he said. "That's gratifying for me and allowed me to talk to the officer and tell them what a great job they did.
"Body cams help us hold both the public and our officers accountable," Bernhjelm added.
Spotting Trouble Before it Erupts
Among its 140 full- and part-time security personnel, the Mall of America employs behavior detection officers. Bernhjelm described them as "plainclothes officers focused on suspicious behavior, objects or vehicles.
"They need to find the folks deviating from the baseline," Bernhjelm said. "That could be someone acting nervous or suspicious. Why are they acting the way they are? Do they have harmful or criminal intent — or are they meeting their Tinder date for the first time?"
When these officers interact with customers (or would-be thieves), the body cams operate as evidence collectors for potential investigations. "I had a call recently from a plainclothes officer that was about to conduct a security interview," said Bernhjelm. "As soon as [the officer] introduced himself, the person took off because he had stolen merchandise on him. All of this is captured, and it's helpful for the investigation later."
Mall of America also works with intelligence analysts to proactively look for threats. This includes monitoring the internet and social media, liaising with local law enforcement and working with individual retailers' loss prevention officers.
There's also a network of security cameras in the mall's parking lots and on ramps that work in conjunction with a dedicated unit that uses bicycles to patrol the mall and its surrounding areas, as well as license plate reader technology.
"We talk about security in layers — proactive, reactive, overt and covert," said Bernhjelm, noting that the body cams have added a more detailed layer that is having a positive impact on the mall's operations. The addition of audio makes it easier to know what's really happening, so information can quickly be proven or refuted later.
Additionally, "if there are officer deficiencies identified, from a training perspective it's really invaluable to have that [recorded], because it's right on the ground, a frontline perspective," said Bernhjelm. "It's opened up a whole new world for us."